News on the Anime Front

Viz Media is about to start a deal with Microsoft to allow digital Distribution of two of their hits, Death Note and Bleach on the XBOX 360! See original post @ IGN.


Both have high rankings on Adult Swim and carry along a huge amount of merchandise so bringing the shows to the 360 is a good move on Viz Medias part. Shopping from home on the net means more sales especially as the weather gets colder here in the north.
This move is an extension of Viz Medias move to have Naruto as a download on the 360 last year. You will be able to access the full 37 episode Death Note Series and episodes 1 through 41 of Bleach, and the cost of the epsidoes will be $1.99.

In other Anime news, there is a new club in Murretia California , the Anime Club which is for teens who are also fans of Anime art and they will meet once a month in the Murrieta Public Library to see Anime Films as well as draw their own versions of Anime Heros and Heroines. I am grateful to see this and hope this will expand across the US, what do you think? Have a idea for an Anime Club for your town or city, maybe you can call your local library and show them this article and who knows... maybe you will get to start an Anime Club for your town!


Here is a review of Ghost Slayers Ayashi Vol 1 and it highlights a bit of discussion on what series were Manga first and which were anime first and then went to Manga.


And for todays choice of Art or video, I am placing a awesome bit of Fan art work from
The Otaku.com ~ Gotta remember the fan art, its as good as what we see on the screen, some is even better.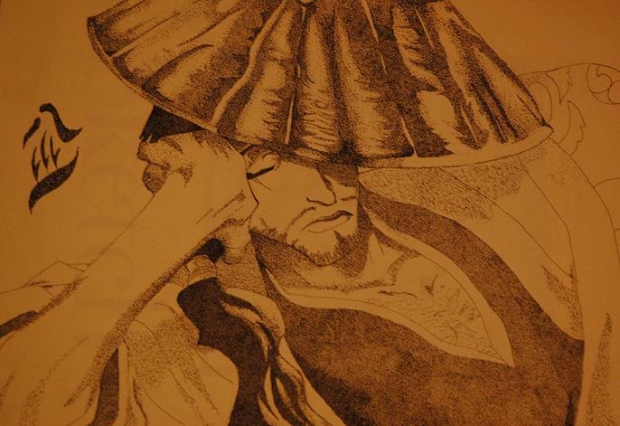 and this one also ~ because it made me feel happy and also sad at the same time. Both photos are links back to their original homes at TheOtaku.com.
Many thanks to the artists who grace us with their talents, may they go on to bigger things in the future.